Finding skills
This section is dedicated to highlighting some key skills building opportunities in the sector. Below is exciting eleavator pitches and 6 minutes shorts taken from our January 2023 Monthly Member's Call (videos below).
If you know of any other programmes or want to other training to this page, please email us at members@communityenergyengland.org
CEE also hosts a Jobs page for the sector - for those looking to advertise and find skills in a paid capacity.
If you are interested in joining as a Member of CEE to access exclusive events like our Monthly Member calls, please see more information here
A list of 2023 skill and training programmes and highlights is below.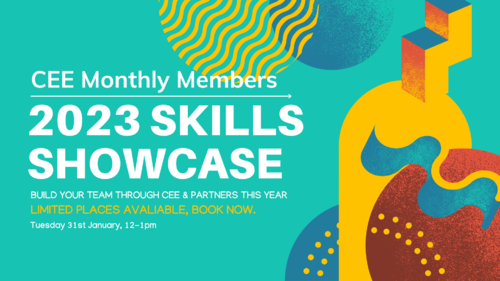 This year's training programmes and highlights
Energy champion and fuel poverty advice training - a £300,000 funded programme of work being delivered by Energise Sussex Coast (CEE Members) to train individuals and groups just starting out in fuel poverty and energise advice, as energy champions. Training is online, minimum 1 day commitment. Looking to be offered nationally. Will require funding from groups (adjustable, contact Energise Sussex Coast). 6 minute video (and later session Q&A)
Thermal imaging and shallow retrofit training and franchisee offer - working with organisations who want to source extra income through becoming a franchise organisation of First Thermal (CEE Members), groups will be trained and fully supported to set up a thermal imaging and shallow retrofit business model as a franchisee within their community. Requires funding from organisations (adjustable, but minimum £6000) and substantial time commitment to set up franchisee organisation. 6 minute video (and later session Q&A)
Solar Design and Site Mapping training - offered as part of Big Solar Co-op (CEE Members)'s commitment to a community led solar programme, the organisation offers groups and individuals FREE training to work together on finding potential sites, assessing them, designing systems through free online tools, and approaching the owners to get sites developed. Training is flexible in time commitment, and requires just a £1 nominal fee to join the organisation as a volunteer member. Open to individuals as well as groups. 6 minute video (and later session Q&A) avaliable here