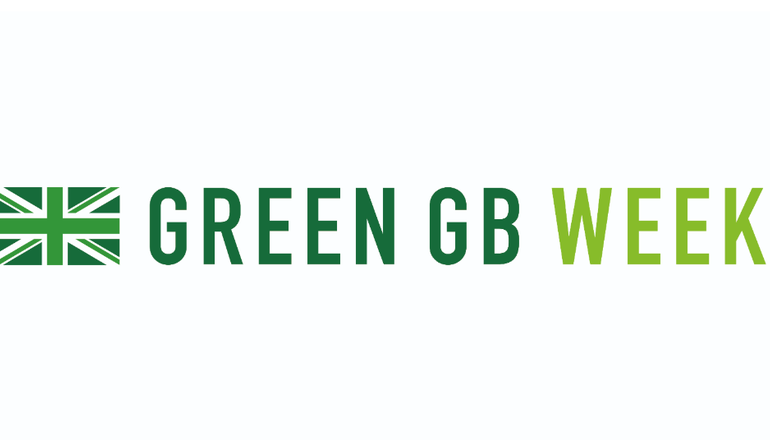 What Green Great Britain Week is
Green Great Britain Week (GGBW) is a new initiative from BEIS which looks to demonstrate what individuals, community groups, charities, businesses and local authorities have been doing over the past 10 years to combat climate change. This week of events and activities from 15-21 October will explore "how clean growth will change our futures and others can contribute to action on climate change". It will also introduce the scale of the opportunities to reduce emissions, grow the low carbon economy and create a better environment.
Why we're involved
After the success of Community Energy Fortnight, we have been asked to support "Climate Action in Communities" day 19 October as an official partner. We feel that, in light of the numerous policy and regulation changes that may impact on the sector, it is vital for us to demonstrate what our movement is achieving and set out our case for continued support. We will, therefore, be using this opportunity as a platform for showcasing community energy and engaging with politicians across the country.
Claire Perry, Minister of State for Energy and Clean Growth, has written to all MPs inviting them to get involved. Her letter stated: "During the week, Friday 19 October will have a focus on showcasing local and community energy schemes across the country. I encourage you to support your local community energy group to highlight the excellent work they are doing on low carbon generation or energy efficiency."
What is happening
On "Climate Action in Communities" day, 19 October, we are supporting a conference, The Energy Transition: Top Down v Grassroots, with Bristol Energy Network and Bristol City Council to explore how local authorities and communities have been tackling climate change over the past decade since the Climate Change act was first enacted. This will be followed by the Community Energy Awards, co-organised with Community Energy Wales. Tickets for both are free and it would be great to see as many members as possible there.
How you can get involved
On 19 October, support us to promote community energy:
Attend The Energy Transition conference and Community Energy Awards. Claire Perry will be attending the conference to share her vision for UK action on climate change and the awards in the evening is a great opportunity to showcase and celebrate how much community energy can achieve (and to demonstrate how important greater government support is!). Both events are free and you can book your place at the conference here and the awards here.
Organise an event such as an open day and invite your MP along. We have produced this event pack filled with examples of the types of events you could organise. You can register your event on the official GGBW events website here.
If you do organise an event or write to your MP, please email Jon Hall so that we can keep a track of activity and build a platform for wider lobbying.
Further information
The GGBW campaign website
Eventbrite for registering/finding events
Instagram - @greengreatbritain