Community Energy England is directed by a board of ten individuals from member organisations and one ex-officio post, held by our Chief Executive. The board has three sub committees: Finance, Governance and Impact.
Interim chair of the board: Helen Seagrave
Deputy chair: Peter Capener
Treasurer: Mark Luntley
CEE directors:
Helen Seagrave
Helen is responsible for Electricity North West's stakeholder-led Community and Local Energy Strategy. Since joining Electricity North West in October 2017 Helen has been responsible for leading an engagement and support programme for the community and local energy sector in the Electricity North West licence area which includes the Powering our communities fund and Community Connects engagement workshops. Helen is a Chartered Environmentalist with 20 years' experience in developing and delivering strategies and programmes to develop the green economy. Helen acted as the chair of CEE's board governance committee until she took up the position of interim chair in March 2022.
Peter Capener MBE
Peter Capener is co-founder and Managing Director of Bath & West Community Energy, a member of the Community Energy Contact Group and a trustee of CSE. Peter has thirty years of experience of working on renewable energy, energy efficiency and fuel poverty with a strong focus on community energy. This time includes experience at senior management and board level for national and regional NGOs as well as delivering practical projects and programmes. Peter has MSc in Energy Resource Management and was awarded an MBE in 2015 for services to sustainable energy.
Mark Luntley
A qualified accountant, Mark had a 30 career in local government finance. As finance director at the Local Government Association he developed the business case for the UK local government bonds agency.More recently Mark helped develop Westmill Windfarm and was a founding director of Westmill Solar. The two cooperatives have around 4,000 members between them. Passionate about cooperatives as well as the importance of a democratic and fair energy transition.Mark is a Non-Executive Director with Energy4All which has developed over 30 energy communities across the UK. Since 2017 Mark has also been an elected director of REScoop which represents 1,500,000 energy citizens in cooperatives across Europe.Mark has previously also been a Non-Executive Director of the Ethical Property Company and also helped create and chaired the Oxfordshire Credit Union for a decade.
Martin Crane
Martin has almost 20 years' experience in renewables and energy efficiency, both technical and commercial work. He is Managing Director of Carbon Alternatives and also a Director of Springbok Wood Heat Co-operative. Previous to his role at Carbon Alternatives, Martin worked for 8 years for a large utility undertaking design due diligence and operational optimism on new district heating systems.
Mary Gillie
Mary Gillie was appointed to the board in 2021. Mary founded Energy Local CIC and is an applied physicist by training but her career has been as an engineer. She loves new ideas and has run numerous field trials and feasibility studies to make our energy systems more efficient and to connect more renewables. Mary enjoys working with science and people to make our society and environment better for everyone. After gaining a first class masters in applied physics from the University of Edinburgh and her PhD at the University of Strathclyde, she has managed, led or been a team member in high profile technical innovative energy projects from a few thousand to millions of pounds.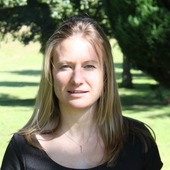 Rachel Hayes BEM
Rachel Hayes is Associate Director at Regen. Rachel is developing a thriving national Women in Renewables network to ensure the sector is at the forefront of harnessing talent. Rachel is also a driving force behind some of the leading renewable energy events at Regen and works closely with the Executive Team at CEE to develop events and membership.
Mark Kenber
Mark Kenber is a Non-Executive Director of BHESCo. He has an extensive background in climate change and energy, having until 2016 lead the international NGO the Climate Group. During this time, Mark was responsible for driving the RE100 campaign - accelerating corporate clean power commitments - supported decentralized energy in India and worked closely on local, national and international climate and energy policy. Prior to working with the Climate Group, Mark worked as Senior Policy Officer for WWF's International Climate Change Programme, Director of Planning and Policy at Fundacion Natura in Ecuador and climate advisor to the Ecuadorian government.
Ollie Pendered
Ollie has worked in the energy sector since 2002, having started with National Grid in a team to establish and deliver their UK wide national community relations programme. In 2011 he developed a Rural Community Energy Plan for Barcombe Village and founded Barcombe Energy as well as joining pioneering Community Energy Group OVESCO. He is a founder director of Community Energy South, a regional support organisation in south east England. Ollie has worked on multiple community energy projects from field scale solar, solar roof and energy efficiency campaigns to community-led district heating, innovation projects and community energy supply. Since 2013 he has been a Big Energy Saving Network Champion supporting the vulnerable, targeting fuel poverty and helping to establish the Energy Cafe brand across the South East offering energy bill and home energy advice to communities. In 2016-17 he was seconded into the Local Energy Team at BEIS to represent community energy and support partnerships for the energy sector.
Dr Afsheen Rashid MBE
(currently on maternity leave)
Afsheen is a community energy specialist with over 10 years extensive experience of working with communities and Local Authorities. Afsheen is Chief Executive Officer at Repowering London and sits as Chair of the Brixton Energy Solar Co-operatives, the UK's first inner city community-owned solar power stations. A former Senior Policy Advisor at the Department of Energy and Climate Change and current Chair of Community Energy England Afsheen remains influential in both local and national community energy decision making. Afsheen is a Trustee of Friends of the Earth and an advisor to several organisations: 'UK 100', an ambitious network of local government leaders committed to 100% clean energy; 'IGOV 2', an Established Career Fellowship on Innovation and Governance: Future Energy Systems; and the Community Business Panel for Power to Change. Prior to Repowering's foundation, Afsheen pioneered Lambeth Council's Community Energy Programme and managed the Brixton Low Carbon Zone. She was instrumental in setting up the Muslim Women's Collective in Tower Hamlets that seeks to empower women to play an active role in improving the environment. Afsheen has a MA in Geography and MEnv in Environment, Science and Society and an Honorary Doctorate.
Deborah Trebilco
Deborah Trebilco is a committee member of Community Hydro Forum and is a founder member of Whitby Esk Energy. As such Debbie takes a lead on much of our hydro work. Deborah has a Ph.D in Chemistry and was awarded Fellowship of the Royal Society of Chemistry for service to the Chemical Industry, and Fellowship of the Royal Society of Arts. Deborah has a background in Industry, having worked at ICI as a Senior Manager for much of her career and travelling widely during this time.