Community Energy England is directed by a board of 10 individuals from member organisations. New board members are due to be elected at the forthcoming AGM to replace those that are stepping down.
Dr Afsheen Rashid MBE
Afsheen is a community energy specialist with over 10 years extensive experience of working with communities and Local Authorities. Afsheen is Chief Operations Officer at Repowering London and sits as Chair of the Brixton Energy Solar Co-operatives, the UK's first inner city community-owned solar power stations. A former Senior Policy Advisor at the Department of Energy and Climate Change and current Chair of Community Energy England Afsheen remains influential in both local and national community energy decision making. Afsheen is a Trustee of Friends of the Earth and an advisor to several organisations: 'UK 100', an ambitious network of local government leaders committed to 100% clean energy; 'IGOV 2', an Established Career Fellowship on Innovation and Governance: Future Energy Systems; and the Community Business Panel for Power to Change.Prior to Repowering's foundation, Afsheen pioneered Lambeth Council's Community Energy Programme and managed the Brixton Low Carbon Zone. She was instrumental in setting up the Muslim Women's Collective in Tower Hamlets that seeks to empower women to play an active role in improving the environment. Afsheen has a MA in Geography and MEnv in Environment, Science and Society and an Honorary Doctorate.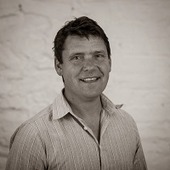 Ollie Pendered
Ollie Pendered has worked in the energy sector since 2002, where he started with the National Grid. In 2011 he developed a Rural Community Energy Plan for Barcombe Village and founded Barcombe Energy, as well as joining pioneering Community Energy Group OVESCO. He is a founder director of Community Energy South a regional support organisation in the South East; the group works closely with many community energy groups and sector influencers such as UKPN and the regional LEP. In 2016-17 he was seconded into the Local Energy team at BEIS to represent community energy and support partnerships for the energy sector.
Giovanna Speciale
Giovanna Speciale is CEO of South East London Community Energy. She is a practitioner with an academic background in energy policy, with professional experience of research, community development and participation. Giovanna has 10 years of experience working and researching in the community sector, MSc in Energy Policy for Sustainability and skills as a participation professional. She has co-authored an academic report that invested community responses to fuel poverty and is part of a team working on developing monitoring and evaluation tools for the sector.
Mark Kenber
Mark Kenber is CEO of Mongoose Energy and has an extensive background in climate change and energy, having until 2016 lead the international NGO the Climate Group. During this time, Mark was responsible for the driving the RE100 campaign - accelerating corporate clean power commitments - supported decentralized energy in India and worked closely on local, national and international climate and energy policy. Prior to working with the Climate Group, Mark worked as Senior Policy Officer for WWF's International Climate Change Programme, Director of Planning and Policy at Fundacion Natura in Ecuador and climate advisor to the Ecuadorian government.
Peter Capener MBE
Peter Capener is co-founder and Chair of Bath & West Community Energy, a member of the Community Energy Contact Group and a trustee of Power to Change. Peter has thirty years of experience of working on renewable energy, energy efficiency and fuel poverty with a strong focus on community energy. This time includes experience at senior management and board level for national and regional NGOs as well as delivering practical projects and programmes. Peter has MSc in Energy Resource Management and was awarded an MBE in 2015 for services to sustainable energy.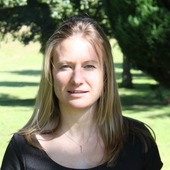 Rachel Hayes BEM
Rachel Hayes is Head of Events and Membership at Regen. Rachel is developing a thriving national Women in Renewables network to ensure the sector is at the forefront of harnessing talent. Rachel is also a driving force behind some of the leading renewable energy events at Regen and works closely with the Executive Team at CEE to develop events and membership.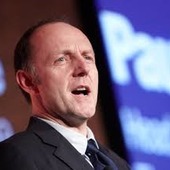 Paul Monaghan
Paul is Sustainability Adviser at Co-op Energy - which over five years has grown into a successful, co-operative energy supplier with over 400,000 customers across the UK. Paul chairs the CEE Policy Sub-Group, and has extensive experience of lobbying, advocacy and campaigning – he has previously played a key role in securing changes on everything from Government support for Fairtrade through to mandatory carbon reporting by big business. In 2011, he helped co-found the UK Community Energy Coalition, and has substantive shareholderings in the Four Winds Coop, Alvington Coop and Mounteneys Coop, and is a member of numerous other co-ops.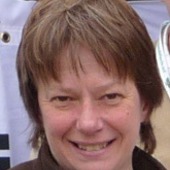 Kathy Smyth MBE
Kathy is one of the founder members of Community Energy England. She is a member of a total of 6 renewable energy co-operatives including Sharenergy and Springbok Sustainable Wood Heat Co-operative. Kathy was awarded an MBE in the 2017 New Years Honours List for services to the Community Energy Sector
Deborah Trebilco
Deborah Trebilco is a committee member of Community Hydro Forum and is a founder member of Whitby Esk Energy. As such Debbie takes a lead on much of our hydro work. Deborah has a Ph.D is Chemistry and was awarded Fellowship of the Royal Society of Chemistry for service to the Chemical Industry, and Fellowship of the Royal Society of Arts. Deborah has a background in Industry, having worked at ICI as a Senior Manager for much of her career and travelling widely during this time.
Dan Nicholls
Dan's career has been shaped by the belief that our energy system needs to be low carbon and benefit local people as well as investors and utilities. This vision has led him to play a lead role in Cornwall Council's efforts to support community energy through a range of socio-economic policy initiatives, to prioritise community energy within the local planning system, and embed community energy within English devolution. He now works with Centrica as part of ground-breaking initiative to develop and test a local energy market. If successful, this could create new revenue opportunities for local energy producers and users; and increase local participation in the energy system.