By Rebecca Lawson, Principal Change Designer, Forum for the Future
For the last decade, Forum for the Future has been working to scale up the community energy sector in the UK. We recognise the critical role it has to play in not just decarbonising but also democratizing our energy system - making it cleaner and fairer.
During that time, we've seen the supporting policy context for community owned renewables deteriorate - with cuts to and removal of the Feed in Tariff, withdrawal of tax incentives for investment and changes to the planning framework.
However, what has remained constant is the determination of people working in the sector to innovate and develop new projects that will help their communities.
That's why we're really excited to launch Power Paired: a new online matchmaking platform for community energy that will support that innovation and determination and make it easier for groups to find projects and work with asset owners to develop new projects.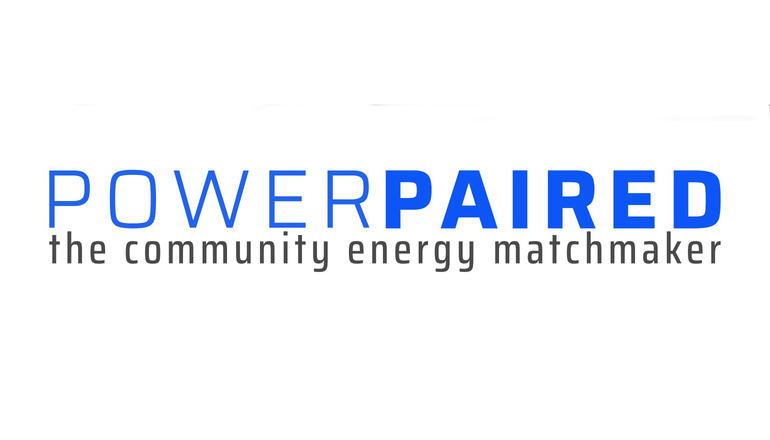 With generous support from the Friends Provident Foundation, the Players of the Peoples Postcode Lottery and the GLA we have spent the last two years developing and testing the matchmaking platform and are now launching it with over 100 assets (ranging from schools to churches to homeless shelters) on offer to community energy groups across the UK.
The National Grid is just one of the asset owners alongside organisations such as Oldham Council, Suffolk County Council, Aster Homes and St Mungos Charity who have listed their land and buildings on the platform.
70 National Grid substations are listed as potentially viable sites for hosting community-owned renewables projects and the energy giant is calling out for community energy groups to sign up to Power Paired and work with them to explore potential projects.
In becoming involved in the project, Nicky Conway, Sustainability Manager at National Grid told us that : "National Grid believes that community-owned renewable energy is a key part of the puzzle when it comes to empowering consumers to take more control over how their energy is generated and used and reducing carbon emissions.
We encourage local community groups to sign up to the PowerPaired platform so we can start to explore new projects together, and asset owners to register their own sites so we can really start seeing more movement in this space."
To catalyse the next wave of community energy projects in the UK, we are now urging other asset owners interested in exploring the benefits of working in partnership with a community energy group to develop renewable energy on their assets to sign up to Power Paired. It would, for example, be fantastic to see Local Authorities who have declared climate emergencies using the platform to offer up their assets to their local communities as a practical response to the emergency.
The platform is free to use and, alongside the matchmaking tool, the Power Paired website contains lots of useful information to help asset owners to better understand what community energy is, the potential benefits of working with a group and how a partnership might work in practise.
We are also delighted to be partnering with Pure Leapfrog, to provide asset owners with information and support about the potential structures and models for working with groups as well as access to legal templates and guidance for taking a project forwards.
To register an asset or to look for one for your local community, go to www.powerpaired.org.