This is first year we have had a photo award. Images were submitted that captured the essence of community energy. The shortlist was put to a public online vote which took place in the lead up to the ceremony. Photo likes on Facebook and Twitter were combined with a survey. We were astounded at the response it received. Over 850 votes were cast!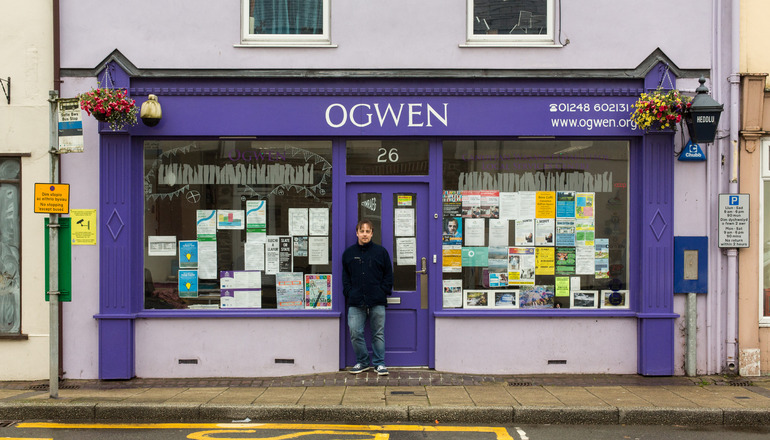 Winning image: Westmill Turbine Hug.
The winning picture, Westmill Turbine Hug, which received 26% of the public vote, demonstrates a community coming together to help create a low carbon future for generations to come.
Photo credit - Westmill Wind Farm Co-operative.