Power to Change has been awarded the 2019 Community Energy Finance Award.
Power to Change is an independent trust that supports community businesses in England. In 2017 Power to Change invested some of their £150 million endowment to launch the £40 million investment partnership, Community Owned Renewable Energy (CORE) LLP, in partnership with Big Society Capital. To date it has invested £40 million to buy six solar farms with a combined capacity of 39.4MW, with a plan to transfer all six into full community ownership over the next few years.
Communities in Shropshire, Kent and the Isle of Wight will be able to invest over £2 million in local projects thanks to CORE's investment in local solar farms. The anticipated £2 million surplus profits generated by the solar farms will be handed over to the local communities to use over the next 20 years.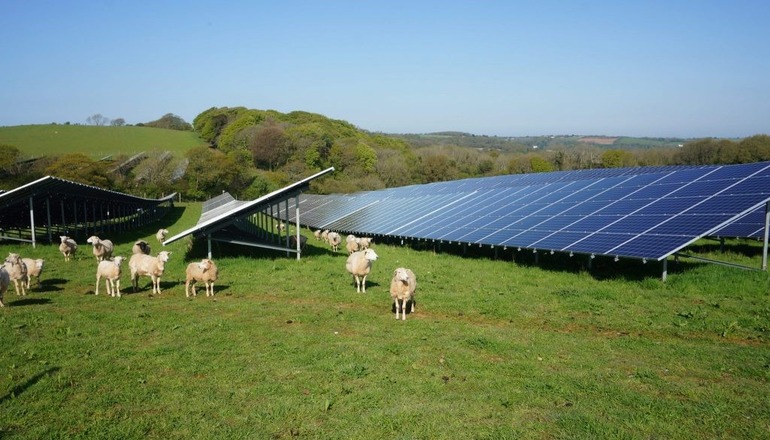 Power to Change also launched a £1 million fund in January 2019, the Next Generation Fund; to help existing community energy schemes explore new business models in a post-government subsidy world. The Centre for Sustainable Energy and partners delivers the Next Generation Fund. So far the fund has awarded grants totalling £440,000 to five projects, enabling them to research and develop their innovative ideas. Five more projects are anticipated to receive planning in the next round of funding.
Both the funding initiatives have helped boost the community energy sector as it struggles in the face of shrinking government subsidies. Power to Change believes communities need to have control of their energy generation and be able to reinvest any profits for community benefit. CORE has already supported community groups such as Yealm Community Energy near Plymouth, the first solar farm to receive investment. Every one of the 150 paid-up members has an equal vote and say in how the business is run. Their community benefit fund has already given out grants to support 14 local environmental and social projects such as tackling fuel poverty, rewilding roadsides, and improving the health and wellbeing of local people.
The Next Generation Fund is supporting community energy organisations to change their business models, as the traditional subsidy-based community energy businesses are unsustainable. Power to Change is investing £1 million to help community energy groups explore new business models, such as solar-powered electric vehicles. They are also creating a peer network to help grantees share their learning with the rest of the community energy sector, and literally put power back into community hands.