Distribution Network Operators
The electricity network is made up of the transmission network, run by National Grid, and the distribution network, which is run by six distribution network operators (DNOs) in England. The transmission network transports electricity over long distances at a high voltage and the distribution network operates at lower voltages in order to supply our homes and businesses. Large power stations are connected to the transmission network, whereas the smaller generators feed energy into the distribution network. The smaller generators are known as distributed generation. They can range from microgeneration installations on homes up to megawatt-scale schemes.
What is the role of distribution network operators (DNOs)?
The electricity distribution networks are regional grids that branch from the national grid to deliver power to industrial, commercial and domestic users. DNOs own and operate a regional network to transport electricity from generators to customers. In simple terms their network are made up of overhead lines, underground cables, substations and other hardware, such as switchgear and transformers, which are used to distribute electricity to customers' premises. These networks are paid for by customers through their electricity supply bills. DNOs are not the same as energy suppliers; they do not generate or supply electricity. DNOs manage local power lines and substations, while energy suppliers sell the electricity that runs through the power lines.
Community Energy England has good relationships with DNOs and works with them to help them make well-informed choices and ensure they are building a smart grid that responds to the needs of community energy organisations now and in the future. These DNOs support the work we do on behalf of the sector by being members of Community Energy England:
Electricity North West
Northern Powergrid
Scottish & Southern Energy Networks
UK Power Networks
More details can be found on the Ofgem and Energy Network Association websites.
Who is your local DNO?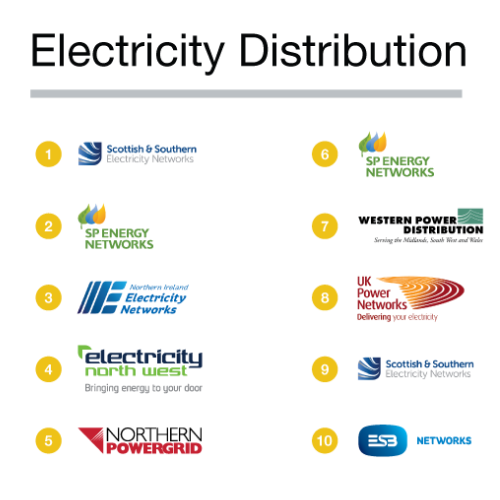 You can also visit the Energy Network Association's website for contact details and a postcode finder application.
Customer and stakeholder engagement
To access the community energy information area of a DNO's website, click on its link below:
A changing electricity network: the DNO-DSO transition
DNOs are transitioning to distribution systems operators (DSOs). In the future there will be a lot more need for local services to help manage the demand and supply of electricity at a local level; the role of the DNO therefore needs to adapt to changes to how the networks are used and to facilitate the future "smart grid".
What is still to be decided is what role the DNO will play and how they will operate. As a regulated industry, DNOs have to operate for the benefit of all customers so their role is likely to be as a neutral market facilitator – making sure all the new services work for the effective operation of energy markets and deliver reliability of supply and affordability benefits for all customers. Community Energy England is working hard to make sure these changes incorporate the needs and interests of the community energy sector - you can find current consultations we are responding to, including those issued by DNOs and other energy system stakeholders, here.
Energy Networks Association
Key links and resources:
Further information
Regen produced:
Video Resources
Documents & Downloads